SOCIAL MEDIA MARKETING FOR BUSINESSES
Social media marketing is a form of internet marketing that involves creating and sharing of content on social media networks. Social media marketing involves the posting of text, videos and images on your social media pages to engage your audience. You can also make use of paid social media advertisement to achieve faster results through Facebook, Twitter, Instagram and LinkedIn adverts.
Social media marketing is a powerful tool for businesses of all sizes to reach target audience and customers. Your customers are already interacting with many brands through social media. You are missing out if you are not talking directly to your target audience through social platforms like Facebook, Twitter, Instagram, Pinterest and etc.
Social media marketing can bring remarkable success to your business, create devoted brand advocates, and drive sales.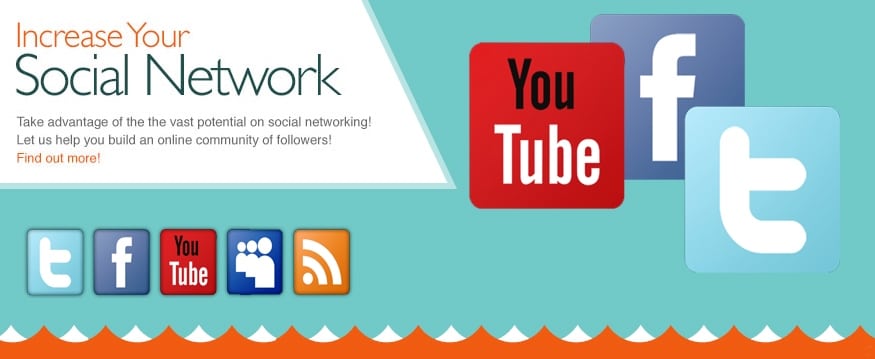 HOW TO START YOUR SOCIAL MEDIA MARKETING
What are you hoping to achieve through social media marketing?

Who is your target audience?

Where would your target audience hang out and how would they use social media?

What message do you want to send to your audience with social media marketing?
BENEFITS OF SOCIAL MEDIA MARKETING
Increasing website traffic

Engage targeted audience and build relationships

Boost sales and generate leads

Raising brand awareness and getting more followers

Create a brand identity and positive brand association

Create brand ambassadors
GETTING FAST RESULTS WITH SOCIAL MEDIA ADVERTISING:
Our social media advertising services will help you to achieve immediate results on social media. We connect your brand with potential customers who may be interested in your products and services. This means you can generate followers and website traffic faster than just posting on social media networks.  This will help you to reach more customers and open up the door for more awareness, traffic and sales.

We run social media advertising campaigns every day on Facebook, Instagram, Twitter and LinkedIn. We have experience in creating catchy headlines, contents and keywords. We understand A/B split testing, conversion optimization, and retargeting.
Don't spend your time trying to figure this out. You have a business to run. Let us handle every aspect of the social media marketing for you.


WHAT YOU WILL BENEFIT FROM OUR SOCIAL MEDIA SERVICES:
1: We will assign an experienced Social Media Manager to your Account
A social media manager with advertising experience will help you to reduce the costs and increase results. This person will learn your business objectives, develop an advertising strategy, and execute it.
2: We will develop a social media advertising strategy
We will not allow you to spend another dollar on social media advertisement until we come up with a strong social media advertising strategy for your business. It will include proven advertising funnels to show you how we plan to convert your target audience into website traffic and sales.
3: Create Engaging Advertisements
We will create and launch ads that will engage your audience and make them to either buy your products or become your brand followers. We will develop catchy headlines, images and contents for your ad campaign. We will also do A/B split test for your advertisements to identify which ads are driving the most results.
4: Monitor Your Ads performance and Optimize
We will monitor and identify the ads that are performing poorly. We will optimize the ads by pausing low-performing ads and launch new ads to keep the results coming in.
5: Reports and advice
We will provide you with reports on how your advertisements are performing. We will prepare monthly reports for you to review. In addition, we will install conversion tracking, Facebook Pixels and Google analytics to help in retargeting of your ads to customers who have viewed your website before.