Vtiger CRM is a robust and easy to use sales CRM software platform for all your Sales, Marketing & help desk operations. It is also a customer relationship management software that helps businesses of any size to work collaboratively as a team.
Vtiger is an all-in-one CRM that makes working between apps easy by giving you a live 360-degree view of your customer, without the need for integrations. It helps your marketing, sales, and support teams to increase engagement, win more deals, and foster brand loyalty.Vtiger is built around a Open Source core. Vtiger Cloud CRM V9 has a blazing fast UI and enhanced capabilities powered by the Calculus AI engine to help you work better and faster.

Vtiger CRM can be used for any business operations. It has features for every business needs.
Vtiger CRM helps businesses streamline their operations and enhance performance by providing quality tools and functionality across Sales, Help desk, and Marketing teams.
We have lots of videos, demos, documentations and knowledgebase to get you started.
Integrations with apps you love
Vtiger CRM integrates with more than 500 business applications to help you thrive at work. e.g. Zapier, Gmail, Mailchimp, Outlook, Exchange, Office 365, Quickbooks, Docusign,Tally, Twilio, Xero, Asterisk, 3CX, Clickatell, Paypal, Authorize.net, Dropbox, Google Drive and etc.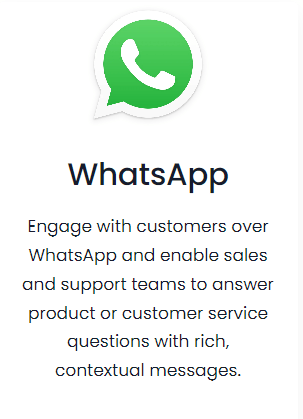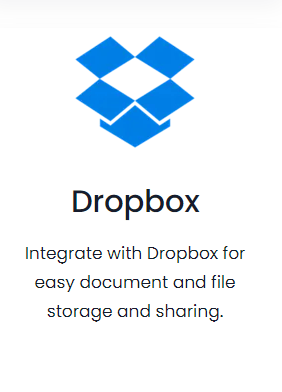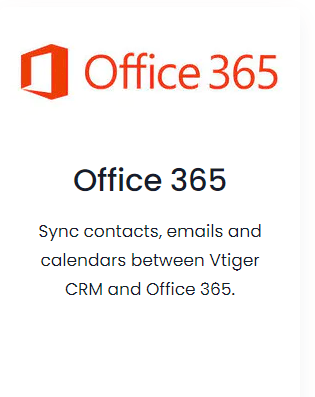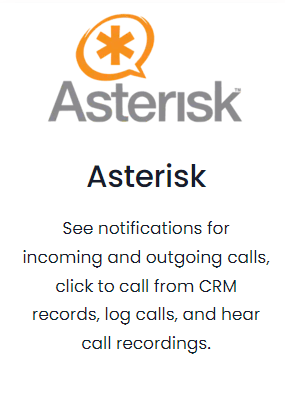 And over 500 apps that you love

Recognized leader in CRM software
Complete Features for any business need
Sales CRM Tools
Help Desk Features
Marketing Automation
Analytics and Intelligence
Communication & Collaboration
Productivity
Sales CRM Tools
Contact management
Get a complete view of all your customers, including details such as name, phone number, prior communications, and account history.
Opportunity management
Keep track of where your deals stand with opportunity management. Check out the current status, cases, previous conversations, and scheduled meetings.
Schedule appointments
Take control of scheduling your appointments. You can schedule a meeting with just a couple of clicks and share it with prospects or clients.
Forecasts & Quotas
Plan your sales cycle, manage targets, and monitor team performance by setting up forecasts and quotas. Intuitive and accurate, it's a great way to stay on the top of your sales game.
Manage Quotes
Create quotes – put in all essential information such as product details, prices, taxes, terms, and discounts. Use pre-built templates and customize them for client requirements.
Journey view
Get a unified view of the entire customer journey map. Check out the sales stages, tasks, interactions, queries, and transactions to simplify workflows.
Email sequences
Optimize your outbound sales campaigns by sending pre-defined sequences of emails to clients. Use personalized templates and trigger emails to save time and boost productivity.
Deal contact role
Sales team members can understand the role of contact in closing a deal and personalizing pitches for better conversions.
Document engagement
Sales representatives can check out the statistics for client engagement with essential documents such as quotes, emails, or marketing collateral.
Quote discount approvals
Manage customized quotes with discount approvals for particular client categories and automate workflows.
Vtiger Calculus AI
Calculus, an AI-based feature, predicts and recommends the next actions based on the conversation analysis. This helps your teams to work smarter and improve customer experiences!
Group Mailboxes
It's convenient to set up shared mailboxes for emails between sales team members to boost operations transparency. Admins can set up group mailboxes and assign members from specific teams.
Smart alerts
Since timing is vital for sales, managers can enable alerts in the notifications center. It helps to keep track of emails, follow-ups, and scheduled appointments.
Reports
Extract relevant data and generate reports to get an overview of all customer-related activities. Analyze information at a granular level by applying filters and tracking essential performance metrics.
Sales dashboards
Analyze the performance of each sales member by getting a real-time view of ongoing activities. Customized sales dashboards display critical sales and support metrics, reports, and charts for better decision-making across all levels.
Vtiger Enrich
Save time on finding and updating profiles on CRM with Vtiger's Enrich Google extension. It works by exporting contact information from social media profiles such as LinkedIn, Twitter, and Facebook.
eSign integration
Keep records up-to-date by sending a PDF document to clients for electronic signatures. Users can track all transactions with contacts, vendors, and organizations and update the status by attaching the eSign record.
Help Desk Features
Marketing Automation
Analytics and Intelligence
Communication & Collaboration
Productivity
Do you need a reliable Vtiger CRM solution provider to automate your Customer Relationship Management Services?
Let's talk!

Netcat Technology Solutions LTD is an authorized Vtiger Solution provider and reseller.

Sign up for feature-packed Vtiger CRM today.
Vtiger CRM Implementation Plans as per your convenience & budget .
Start  a free trial today. Let's talk!