Acronis Cyber Protect Cloud backup and disaster recovery solution
Acronis Cyber Protect Cloud represents an all-in-one cyber protection solution that integrates backup and recovery, disaster recovery, malware prevention, security controls, remote assistance, monitoring, and reporting.
It protects your entire business and businesses of your customers through layered protection approach, an innovative combination of proactive, active, and reactive data protection technologies:
Proactive actions like vulnerability assessment or patch management, predictive analysis of hard drive health based on machine learning technologies, which allows you to prevent any threats to your machines.

Active actions like protection against malware, self-protection, allows you to detect threats.
Reactive actions like backup and recovery (on-premises and cloud), disaster recovery (on-premises and cloud), allows you to respond to any failures.
Acronis Cyber Protect Cloud gives you one protection agent, one service console that is easy to manage, and one protection plan that covers all security and data protection strategies.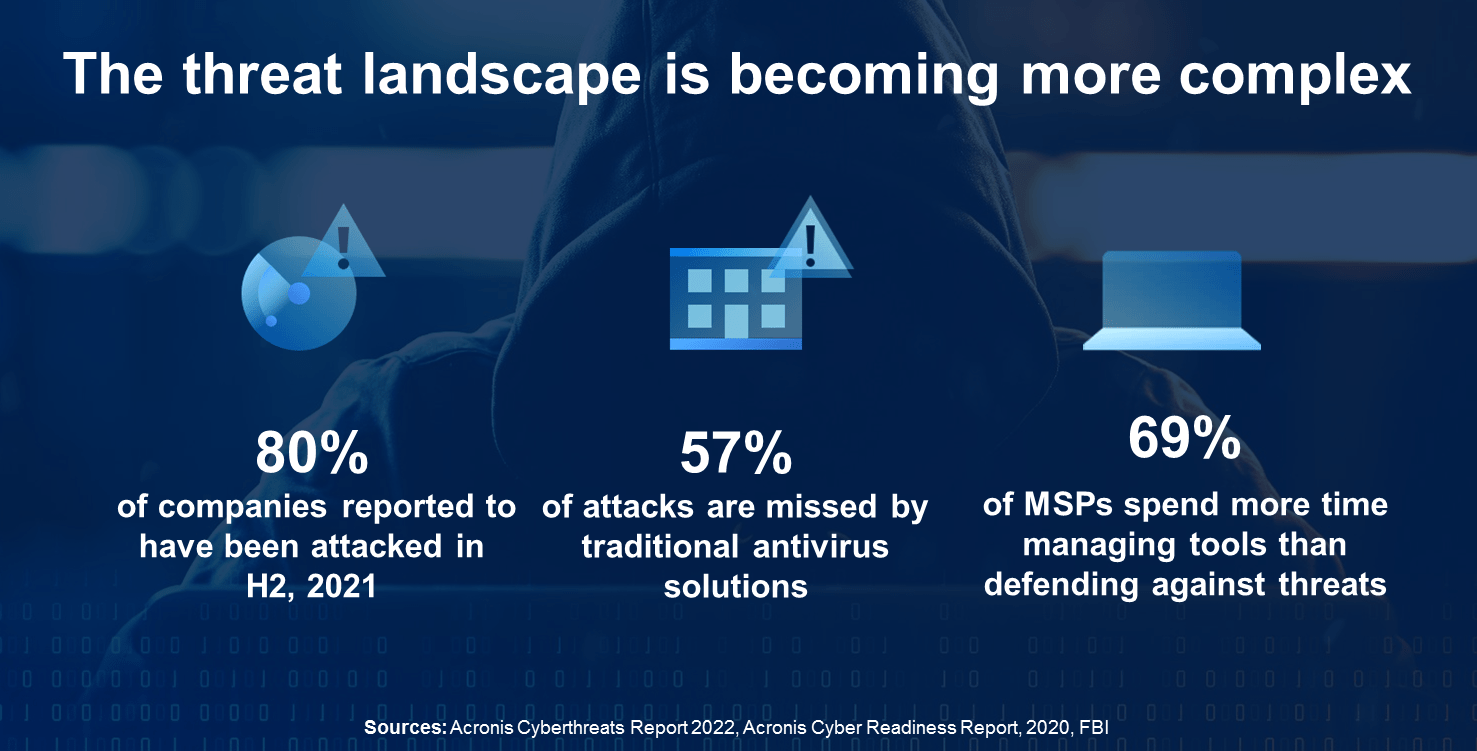 AI-powered integration of backup, disaster recovery, data protection
and cybersecurity
Acronis Cyber Protect Cloud backup and disaster recovery functionality: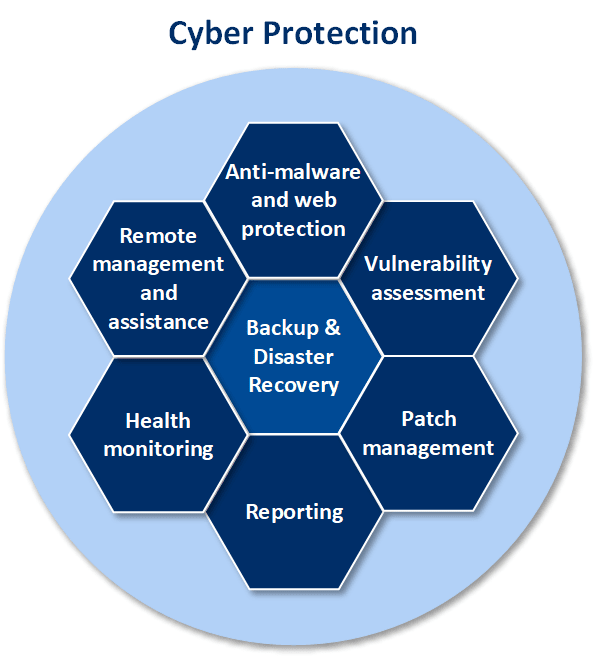 Why Acronis Cyber Protect Cloud is special
Backup scanning in non-endpoint environments that ensures malware-free restores. It increases the potential of rootkits and bootkits detection and reduces loads on your machines.
Safe recovery based on integrated anti malware scanning and malware deletion to prevent recurrence of an infection.
Smart protection built on the basis of alarms received from Cyber Protection Operations Center (CPOC). This feature allows you to minimize business process downtime when facing issues like a malware attack, natural disaster, to reduce reaction time, and to avoid data loss.
Protection from bad patches by creating pre-update backups.
Continuous data protection that ensures that you will not lose your data changes made between scheduled backups. You can control what will be continuously backed up – Office documents, financial forms, graphic files, and so on. You get improved RPOs due to continuous backups.
A data protection map that ensures tracking data distribution across the machines, monitoring the protection status of files, and using the collected data as the basis for compliance reports.
Forensic backup that allows you to collect digital evidence data, include them in a disk-level backup, and use them for future investigations.
Company-wide allowlist built on backups that allows you to prevent false detections. This feature eliminates time-consuming manual listing of trusted corporate applications, ensures greater productivity, and improves the detection rate by using improved heuristics.
Acronis Cyber Protect Cloud integration with WHM & cPanel
Acronis plugin for WHM & cPanel is truly a complete solution built for Hosting and Cloud service providers. It enables reliable cloud or local backup for cPanel web hosting servers, as well as granular, self-service recovery of cPanel accounts, files, databases, and mailboxes – all managed through a single dashboard.
This integration is flexible, and scalable. It allows Hosting service providers to create premium solution bundles and premium offerings that deliver real value and increase retention.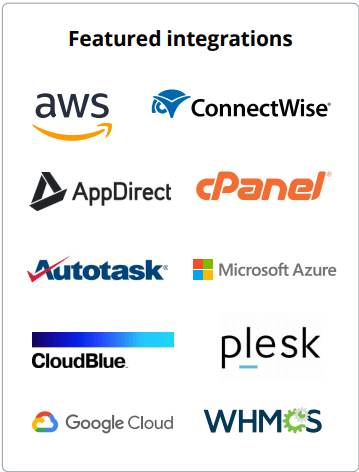 Backup is NOT Disaster Recovery
it's a shame that many backup and disaster recovery solution provider companies sell backup software but do not offer any Disaster Recover or DR solutions. they also use the word "disaster recovery" in their documentation. However, they do not offer the true disaster recovery environment.
What's missing is the ability to spin up servers – complete replicas of the primary servers – in minutes, with all the data, and with the OS and application as well, at a separate, remote data center, that end-users or customers can connect to and get back to work. That's true disaster recovery.
Business downtime is measured in minutes. With backups, downtime is hours or days while IT finds a new server, pipe, power, etc. rebuild the servers, and finally, restore from the backups. Ouch.
DR used to be expensive and complex. So most SMBs settled for backup, and called it "disaster recovery" and hoped for the best.
But DR is affordable now with Acronis Cyber Protection cost efficient cloud data centers that provide true DR for less than the price of traditional backup solutions that does not offer true disaster recovery.