VoIP IP-PBX Phone System & Contact Center
VoIP IP-PBX phone system is an on premise or cloud phone system for voice and video communication that uses the IP protocol to exchange voice, fax, video and other forms of information. The IP-PBX phone system technology is flexible and can be cloud based or deployed inside your business premises. SIP trunks can be integrated with your VoIP IP-PBX to enable you call enternal numbers. PSTN line or T1/E1 line for connecting digital telephone exchanges. SIP trunks will cut your telephone bills up to 80%.

We can deploy and integrate SIP trunk into your VoIP IP-PBX phone system to enable you to make external calls at very cheap rates via SIP protocols.

SOME FEATURES OF VoIP-PBX PHONE SYSTEM:
IVR interactive voice response, voice mail, call parking, DND do not disturb, call conference, caller ID, call transfer, recorded announcement, automated voice attendant, call parking, call hold, video conferencing, call forwarding, call accounting and etc.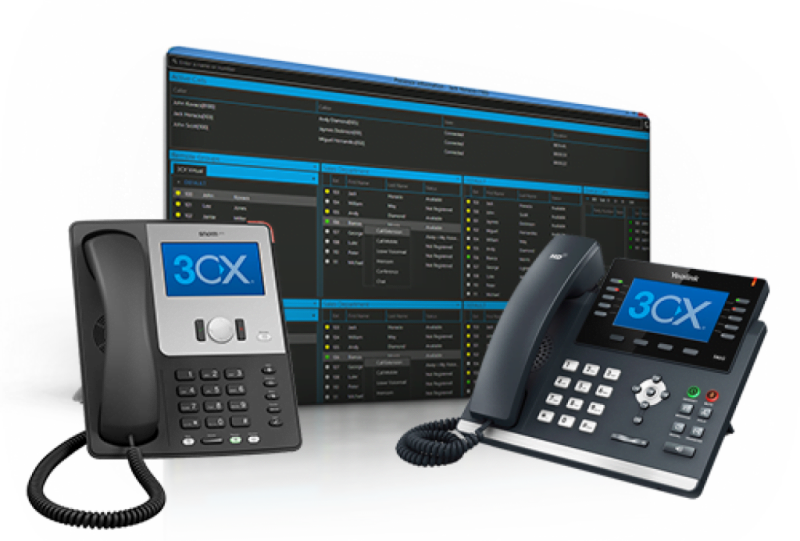 UNIFIED COMMUNICATION SYSTEM & CONTACT / CALL CENTER- UCaaS & CCaaS
Unified Communication System UCaaS and Contact Center CCaaS is a robust cloud based VoIP IP-PBX phone system that provides voice and video communication between team members and your customers.

CCaaS—contact center as a service—is a cloud-based customer experience solution allowing businesses of all sizes to utilize communications tools that provide superior and streamlined omni-channel communication to customers; physical call center is not required in this case.

Unified Communication as a service helps you to expand your business or office communication system. It will save your organization both time & money.
Turn Your Contact Center Into a Customer Experience Center CX

Provide personalized omni-channel support from a single interface with a digital cloud contact center solution. With the right Contact Center CCaaS solution you will be able to connect customers with the right call center agents and solve customers problems from anywhere. Call Center agents can work remotely or from anywhere.

We are your choice partner in UC  implementation due to our partnership with top OEM's in the unified communication industry.
Whether you are a small, medium or large enterprise, we have the experience and expertise to provide you with the right Unified Communications System UCaaS or Contact Center CCaaS solution for your organization to meet your business communication needs.
CCaaS performance depends on adequate internet & LAN bandwidth. You can improve performance of existing network by adding SD-WAN technology.

SOME FEATURES OF CONTACT CENTER AS A SERVICE:



How can CCaaS increase our revenue or money?
Better customer experience provides greater customer retention.
Integration: Easily integrate your own CRM, ticketing, e-commerce, and loyalty systems to have insight into relevant customer information in one place.

Interactive Voice Response:




Intelligent IVR and call routing route customers to other channels or give them self-service menu options with automated voice responses.

Rich omni-channel communication Apps: WhatsApp, Viber, RCS, Facebook Messenger, Line, SMS etc

Voice calls, web and in-app audio and video conferencing.

Call analytics and customer experience tracking

Call recording and management systems

Virtual assistants and artificial intelligence.

Workforce optimization and management. etc

MIGRATE FROM LEGACY VoIP IP-PBX TO UNIFIED COMMUNICATION AS A SERVICE- UCaaS

The process of migrating to a Unified communication as a service omni-channel communicaton system (UCaaS) can be surprisingly orderly and relatively painless for many first-time adopters. We will conduct comprehensive network and bandwidth assessment to make ensure your LAN or internet connectivity is reliable.
UCaaS deployments are likely to increase bandwidth needs for virtually all organizations and are likely to increase your need for network optimization technologies such as SD-WAN. If your organization will be upgrading to fiber or switching to SD-WAN from manual network management methods, it's usually advantageous to partner with a vendor who offers full communications services, including fiber to save costs on services. We are the right partner anyday.
VoIP IP-PBX PHONE SYSTEM – VIDEO CONFERENCING & UNIFIED COMMUNICATIONS
In today's business and market places, technology is connecting everyone together with unified video conferencing.
Whether you are organizing an internal meeting or external meeting with partners, suppliers, or the media. A perfect unified video conferencing system is the key to efficient, and meaningful collaboration.
We offer everything from desktop and web cam software to high-end immersive solutions. Our partnerships with the world's leading suppliers gives us an edge and the flexibility to offer you an integrated video conferencing solution to enable you leverage your existing investments.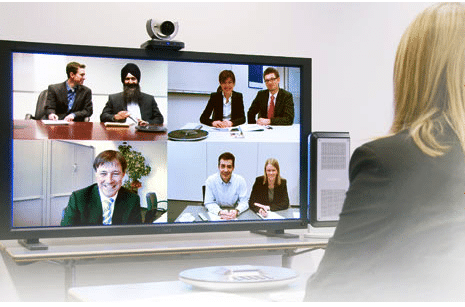 Our VoIP IP-PBX services include consultation, design, installation and management.
We are 3CX VoIP IP-PBX Nigerian Partner
Netcat Technology Solutions is proud to have a Strategic Partnership with 3CX, enabling you to continue using your 3CX Phone System when you switch to us!
3CX is the world-leading software IP PBX provider. We have helped scores of customers to digitally transform their business unified communication system using the 3CX VoIP PBX.  In addition, we integrate your 3CX Phone System with our SIP Trunk solutions to enable you make cheap calls and lower your phone bills.