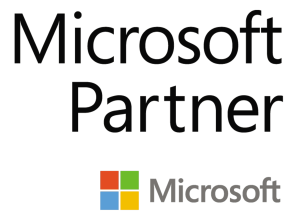 Microsoft solutions and applications
The Microsoft solutions and applications we provide will enable your business to run on oiled wheels. Businesses should benefit from Microsoft solutions to scale their businesses.
Microsoft Dynamics 365 CRM simplify daily front office and back office enterprise activities. By creating and managing consistent datasets for manufacturing, finances, inventory, sales and employees, a business can make informed accurate decisions based on real-time information.
Problems of team collaboration, project management and tracking, access to official email from everywhere and anywhere, retailing, supply chain, logistics, online shop, payment collection, managing field sales agents, tracking performance of sales team, customer data capturing, central database of data reports available to selected staffs from anywhere and everywhere, sales data availability (No fear of resigned /terminated sales reps making away with sales and customer data), and enterprise mobility can easily be resolved with our Microsoft solutions and services.
We are certified Microsoft solutions provider. We specialize in providing updated Microsoft applications and solutions to enable enterprises achieve results and increase their ROI.
We provide these range of Microsoft applications and solutions:
Skills and Capabilities
Application Integration

Azure

Azure Security & Operation Management

Backup & Disaster Recovery

budgeting

business continuity

Cloud Migration

Communications & Media

Consulting and Professional

Custom Solution

Deployment or Migration

Dynamics 365 Business Central

Dynamics 365 Enterprise

Dynamics 365 for Customer Service

Dynamics 365 for Field Service

Dynamics 365 for Retail

Dynamics 365 for Sales

Dynamics AX, GP, NAV, SL

Education

Enterprise Mobility + Security

Exchange

Financial Services

Hospitality

Integration

Licensing

Managed Services (MSP)

Microsoft 365

Mobile Applications

Networking

networking

Office 365, Office 2019 /2021

Power & Utilities

Power BI

project management

Retail & Consumer Goods

revenue management

Services

SharePoint

SharePoint on Azure

Skype for Business

SQL

SQL Server Upgrade

Threat Protection

Travel & Transportation

Web Development

Windows

Yammer
Click here to view our profile on Microsoft partners website.
You can also contact us from our partner page on Microsoft solutions website. 
Benefits of our Microsoft Solutions to your enterprise.
Save time, operational cost and money
As a certified Microsoft solution provider we can assess your business goals, identify a solution that meets your business needs and help your business become more agile and efficient.
Grow your business revenue
As a certified Microsoft solution provider we can help you take full advantage of the cloud computing, opening numerous doors of opportunities for you to grow your business and your revenue ROI.
Remove redundancies and work faster
No part of a business operates as an island. Data from CRM solutions are often also included in business's ERP systems. You won't waste time entering the same data twice, integration between CRM and ERP solutions allows datasets to update at the same time and in real-time.
When production line employees, warehouse workers and sales agents have access to consistent information, it keeps the business focused on primary tasks.
Speed up processes and achieve faster result
Eliminating data entry repetition through ERP and CRM integration means it's easier to find real-time information relevant to current activities from any part of the ERP.
Streamlined and automated business software systems create more accurate data while also making life easier for ERP and CRM users. A simplified system improves the speed and efficiency of daily projects and training processes.
Customers can also benefit from CRM and ERP integration. Because of real-time CRM and ERP integration sales agents and customer service representatives can have access to a complete record of products and inventory from anywhere and effectively communicate with consumers.
Managed IT support for your Microsoft Applications 
1. Application Support
Includes your Microsoft products and related technologies such as SQL Server or third-party applications.
2. Preventative Maintenance
We ensure the preventative maintenance tasks and processes are performed on a consistent schedule.
3. Discounted Project Estimates
Do you have a new project you would like to start? Receive deeply discounted estimates as a part of your support plan.
If you want to find out  more, use the button below to schedule a call. Thank you.
MICROSOFT APPLICATIONS  VOLUME LICENSING AGREEMENTS
We provide Microsoft applications and software volume license agreements to enable our customers afford volume licenses for their business Microsoft applications and software's. Volume licensing agreements helps organizations to acquire software licenses at a very cheap and affordable prices. Imagine you're buying license for Microsoft office suite for 100 users which can be very costly if you're buying it per user. With volume licensing agreements you can bundle it together and get a very good price.
We are partners with Microsoft, VMware, HP, Adobe, Kaspersky, Seqrite endpoint security EPS, Symantec, and many others.
Our strategic partnership with these OEM's will ensure that you always get a very good bargain on licensing agreements.